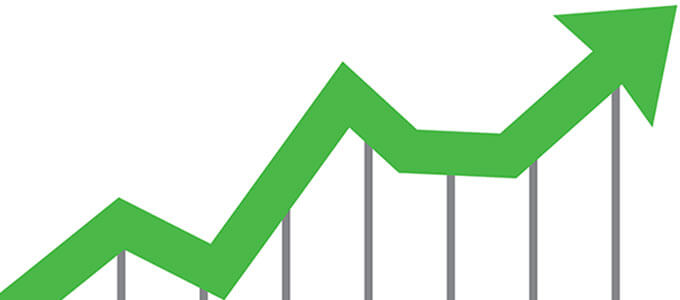 Last updated:
vAuto's new Listing Logic feature is a dream for the progressive dealers that pay close attention to their used car inventory online. While merchandising a dealership's used car inventory down to the granular level recently, I decided to start tracking vehicles to see what really produces more clicks and views: Lowering Price or Merchandising?
In Listing Logic, every change made to a vehicle and every click on Autotrader.com is tracked, which has always been the case, but now is easily viewable in one screen.
This is especially important for someone in my position since a Marketing Director does not purchase, price or sell cars so our ROI is analytics based.
I understand used car managers are under constant stress. They are responsible for producing most of the profit on the front end, they deal with every department in the dealership and the market is constantly changing.
But this is the most important part of the process. All the hard work is done: finding the used car, transporting, inspection, service work, title work, recon, ect.
Let's move some metal!
It's not all about price.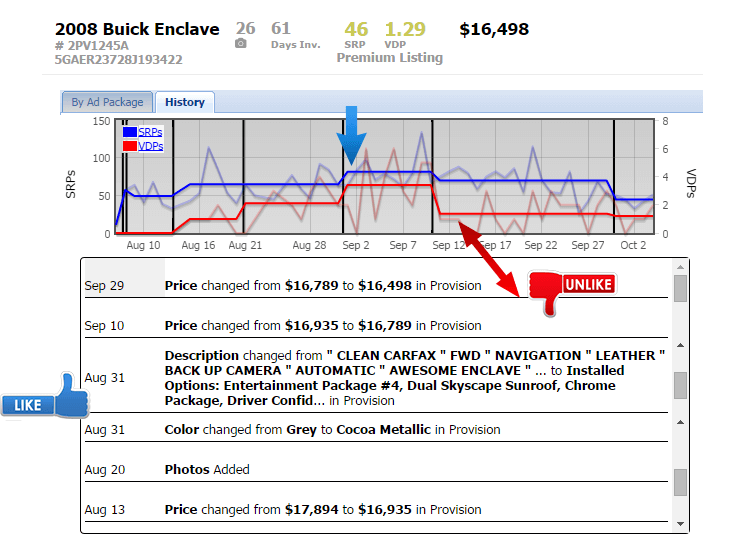 Technology has made dealerships lazy. From cheesy vehicle descriptions to automated price mark-downs, your online car shoppers get neglected in the process.
As Dale Pollack wrote in his article "How to Effectively Satisfy the Top Three Needs of Today's Used Vehicle Buyers", dealerships often fall very short of shopper's expectations.
And if a car shopper can't find your vehicle (in the SRP's) – who's worried about the price? The dealership. Old habits are hard to break.
Lowering the price can actually have the opposite affect.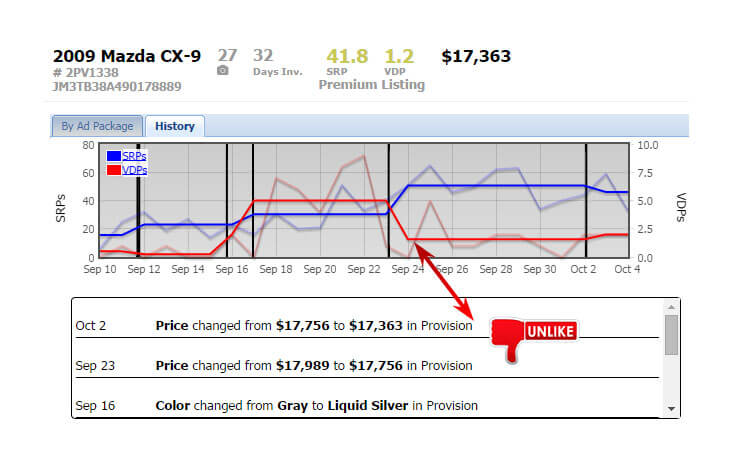 If a customer doesn't see your vehicle (in the SRP's), they probably won't call or email about it. And if shoppers aren't clicking (VDP's), they definitely aren't calling, emailing or walking into your showroom to buy them.
Lower That Price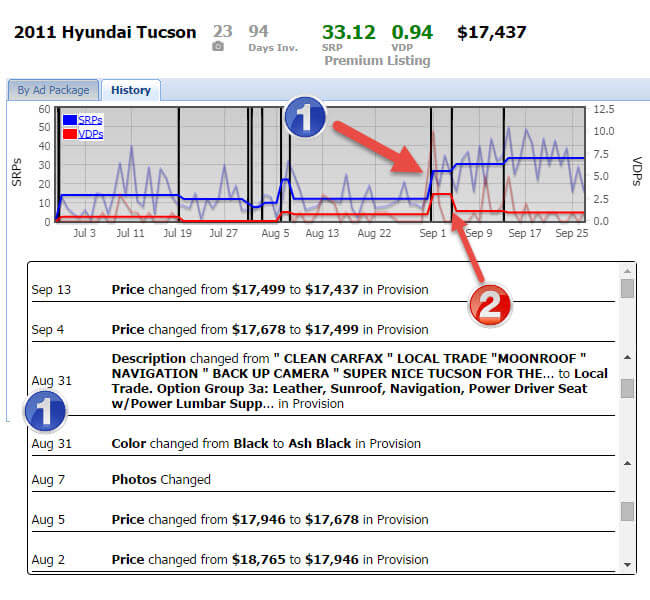 Lowering Price or Vehicle Merchandising?
It's not to say that price doesn't matter, it does, but I think if dealerships actually knew how many times PRICE IS NOT the determining factor whether vehicles are getting action online it would get them to think twice.