Last updated:
How to check a website to see if the most basic Search Engine Optimization has been performed.
If you don't already have Mozilla Firefox downloaded (you should), download it here.  After downloading, right-click in the top menu area and check-mark the "Menu" box.   Now we're ready!
Go to the website you want to check in Firefox > right-click outside of the websites main content area > left-click "View Page Info".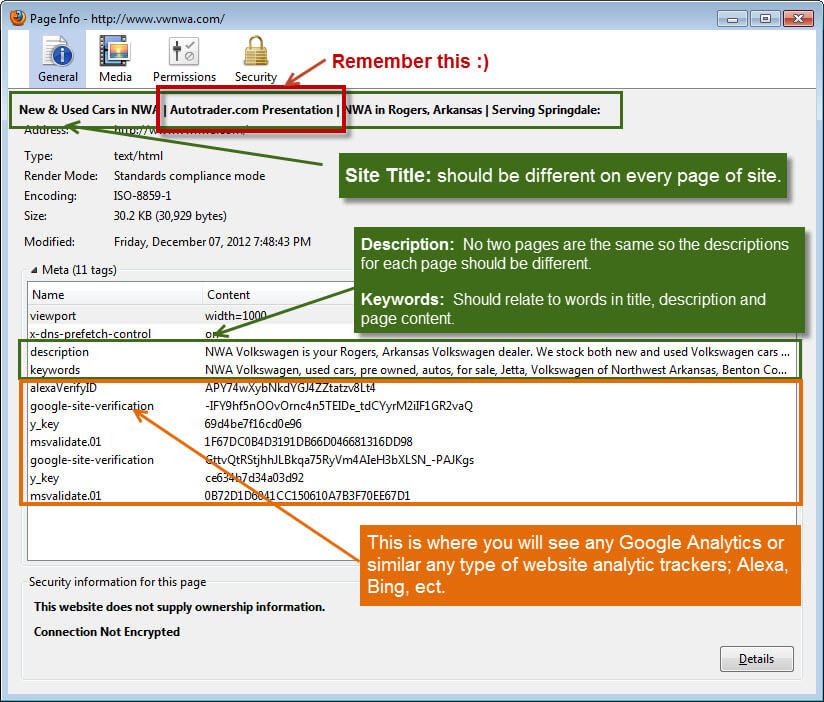 Another simple test that should be performed is a simple Google search and other page links should display under the main site url/address if the website is optimizing properly.
Example of how it should look: